Blessings Volunteer Recognized for Public Service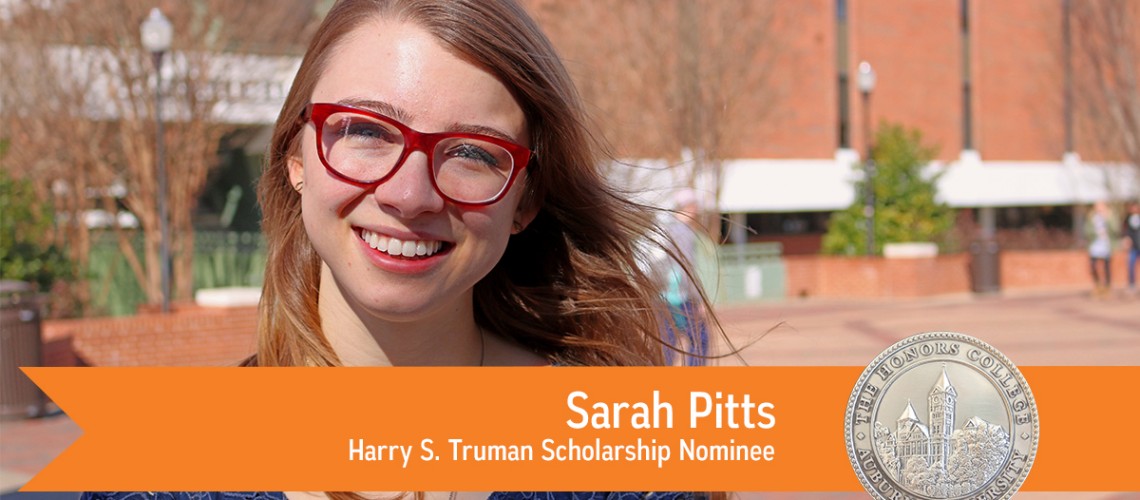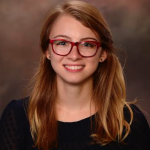 Sarah Pitts has a pretty impressive resume.
Sarah, a 21-year-old junior at Auburn University and Blessings in a Backpack volunteer, is one of 197 college students from across the country named a finalist for the prestigious Harry S. Truman Scholarship – which is awarded to students who have a desire to better the world through public service.
The Birmingham, Ala., native is as accomplished outside the classroom as she is in it. Sarah has spent her college career volunteering, interning for a U.S. senator and cycling competitively.
We caught up with Sarah to learn a little more about her and her commitment to Blessings in a Backpack.
What brought you to Auburn University?
In Alabama, it's all about college football. You're either a fan of Auburn or a fan of Alabama. My parents were Auburn fans, so I always liked the Tigers. Most everyone at my high school goes to either Auburn or Alabama.
When I visited the campus, I loved it. It was so pretty. I also had a 10th-grade teacher who was an Auburn graduate, and I really looked up to him. It was a great decision to come here because I have greatly valued my education here.
How did you first get involved with Blessings in a Backpack?
I knew a little about Blessings in a Backpack because my mom had done some volunteer work for them at our hometown church.
But, I got involved with Blessings in a Backpack through the Committee of 19 — a school-wide team that advocates for food security and leads Auburn in the war on hunger. I loved it. We met every Thursday in the Auburn basketball arena to stuff backpacks.
It is usually about 20–30 students, teachers and parents in an assembly line stuffing backpacks of food. So many people wanted to come help out that we sometimes had to have a system for signing up for the week's backpack stuffing. I always sent a message to the organizer beforehand to save me a spot!
The war on hunger is something that is really important to me. In my opinion, one of the best places to start addressing childhood hunger crisis is in our nation's schools — making sure students are getting nutritious meals when they're there. The work of Blessings in a Backpack compliments school feeding programs so well.
I love playing a part in feeding kids who need it most with Blessings in a Backpack.
Tell us about the Truman Scholarship. How did that come about? How excited were you?
I was so excited! I was actually nominated by an Auburn faculty representative.
A portion of the application was to write a policy proposal. The problem I fleshed out was childhood nutrition and obesity. I did a lot of research on poverty and nutrition in Alabama when I interned for Alabama Senator Jeff Sessions, so I am pretty familiar with its impact in our state. I focused mainly on reforming nutritional standards for school lunches.
It was awesome to be chosen as a finalist. We find out the winners in April. I'm really honored.
Do you have any plans for after graduation?
My current plan is to get a law degree and a master's degree in public affairs from the University of Texas at Austin. After that, I'd like to come home to Alabama and get a job with our Board of Education working specifically with nutrition.
Eventually, I'd like to start my own advocacy group here focused on childhood hunger and nutrition.
Blessings in a Backpack is grateful for the work of Sarah, the Committee of 19, and our entire network of volunteers across the country. Click here to learn how to start a program in your community.