Blessings in a Backpack Receives $7,000 Donation from Boutique Blvd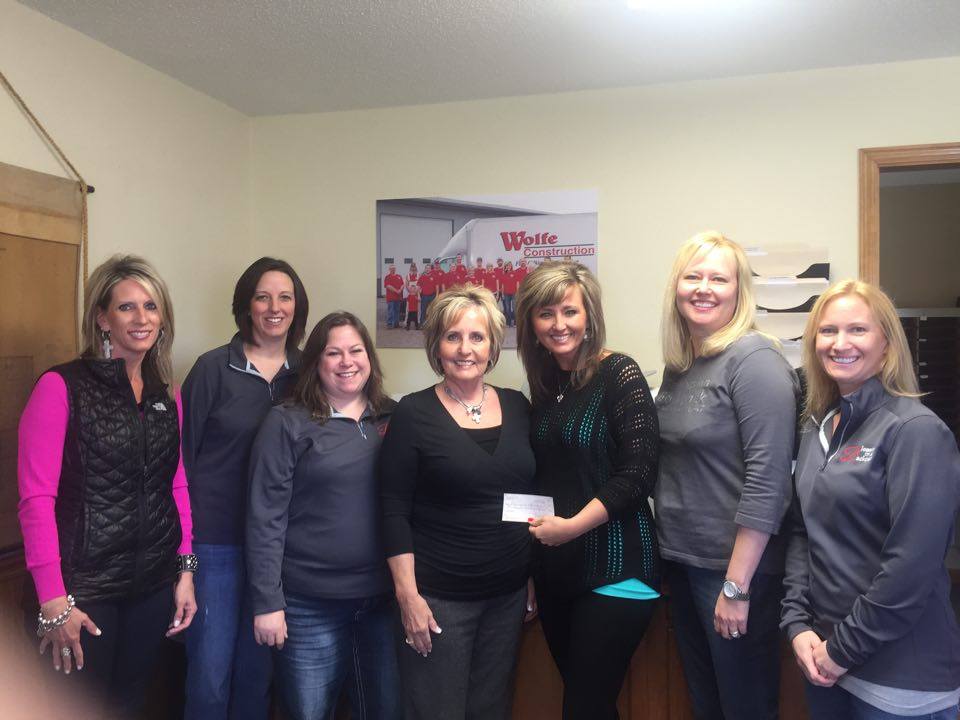 Effingham, IL – Blessings in a Backpack- Effingham, IL is pleased to announce the fundraising results from the recent Boutique Blvd held at Keller Convention Center.  Organized by Casey Wolfe and Terri Wolfe, the shopping experience drew 21 regional boutiques with goods ranging from women's clothing and accessories to children's wear, to home décor.  Last week, Casey and Terri presented a check for $7,000 to Blessings in a Backpack – Effingham, IL.
Phenomenal attendance was reported, with nearly 1,500 people over the two-day event.  The first Boutique Blvd was deemed a hit by attendees, vendors, and organizers.  The donation to Blessings resulted from the admission fee paid by each attendee to enter the shopping experience.
Casey Wolfe commented, "My mother, Terri Wolfe and I formed Pay It Forward, LLC a few months ago. The purpose of Pay It Forward, LLC is to raise money to benefit the needs that we see in the community. We both enjoy event planning and we both enjoy serving others. We felt that we could put the two together and hopefully successfully help organizations and people in our community. A few months ago, during a random conversation, I mentioned to Mom that I thought that we should plan an event that would bring all the small town boutiques together…customers could shop at each of them all in one shopping trip. The next day, Mom called and said that she couldn't stop thinking about. So within a couple of weeks, the plans were in motion. The results of BOUTIQUE BLVD were so overwhelming to both of us. We are so blessed with the support that we had from the vendors, sponsors, and Blessings in a Backpack volunteers. We have already reserved the venue for BOUTIQUE BLVD – SOUTHERN IL. Mark your calendars for November 5th at the Pavilion in Marion, IL. We hope to find a venue to host a fall BOUTIQUE BLVD in Effingham."
The Blessings in a Backpack board would like to thank Casey and Terri for their gifts of time and talent, and all the volunteers and vendors who made the event such a great success.  Proceeds will benefit around 70 children in the Blessings program.
Blessings in a Backpack is a 501c3 children's charity.  The group provides food for children and students over the weekends during the school year.  Now in its third year of operations in Effingham, the group is serving nearly 500 students per week.
For more information about the organization, visit their website, www.EffinghamBackpack.org or view the "Blessings in a Backpack – Effingham IL" page on Facebook.