A Night of Southern Charm to Benefit Blessings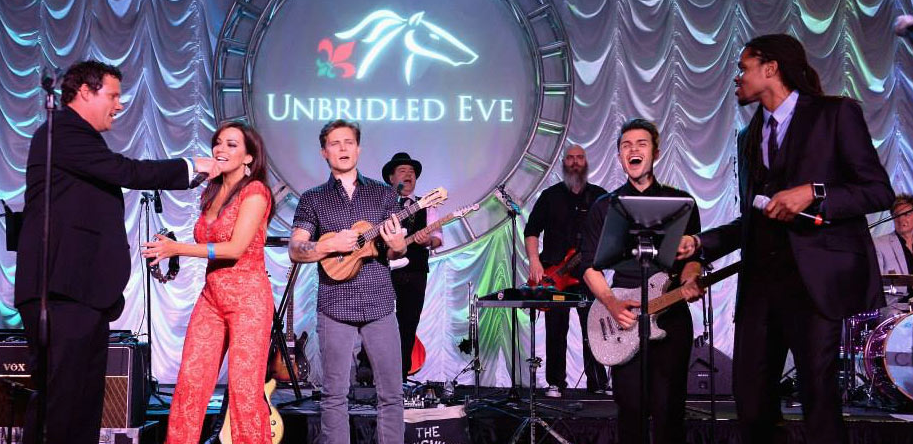 On the eve of the fastest two minutes in sports, Louisville locals and celebrity guests will come together over specialty drinks, a gourmet dinner, and great music to celebrate the 2016 Kentucky Derby.
For the fifth year in a row, Blessings in a Backpack is thrilled and grateful to be the primary beneficiary of the high profile and glamorous Unbridled Eve Gala, founded in 2011 by sisters Tonya York Dees and Tammy York Day.
This year's celebration will take place on Friday, May 6, 2016, in the Grand Ballroom of the Galt House Hotel. The night will kick off at 7 p.m. with a red carpet entrance, cocktail party, and silent auction. There will also be entertainment throughout the night, with performances by Robin Thicke, Wynonna Judd, John Elefante, Dennis DeYoung, The Louisville Crashers, and DJ 2nd Nature.
This year, there is a new—and fashionable—way to be involved in the Unbridled festivities without attending the gala, itself. Individuals can purchase the "For Luck" commemorative bracelet made of 14 k gold artist wire and sterling silver for just $100. For each bracelet purchased, one will be entered into a drawing for one of three grand prizes—one of which is a VIP experience for two to the 2017 Kentucky Derby.
"We wanted those who were not able to join us at Unbridled Eve to still have a way to support our amazing charitable partners, and are thankful to Ronaldo Designer Jewelry, Inc., for creating such a beautiful piece to benefit a great cause," said event founder and Blessings in a Backpack Board member Tammy York Day. "Blessings in a Backpack has been an amazing partner to Unbridled Eve, and we are happy to help feed hungry kids through this event."
To purchase tickets or a table for this year's Unbridled Eve Gala, email Peggy Koch (or call 502-894-9768) or Tonya York Dees (or call 502-419-6370). You can also purchase the "For Luck" bracelet here.