Partner With Us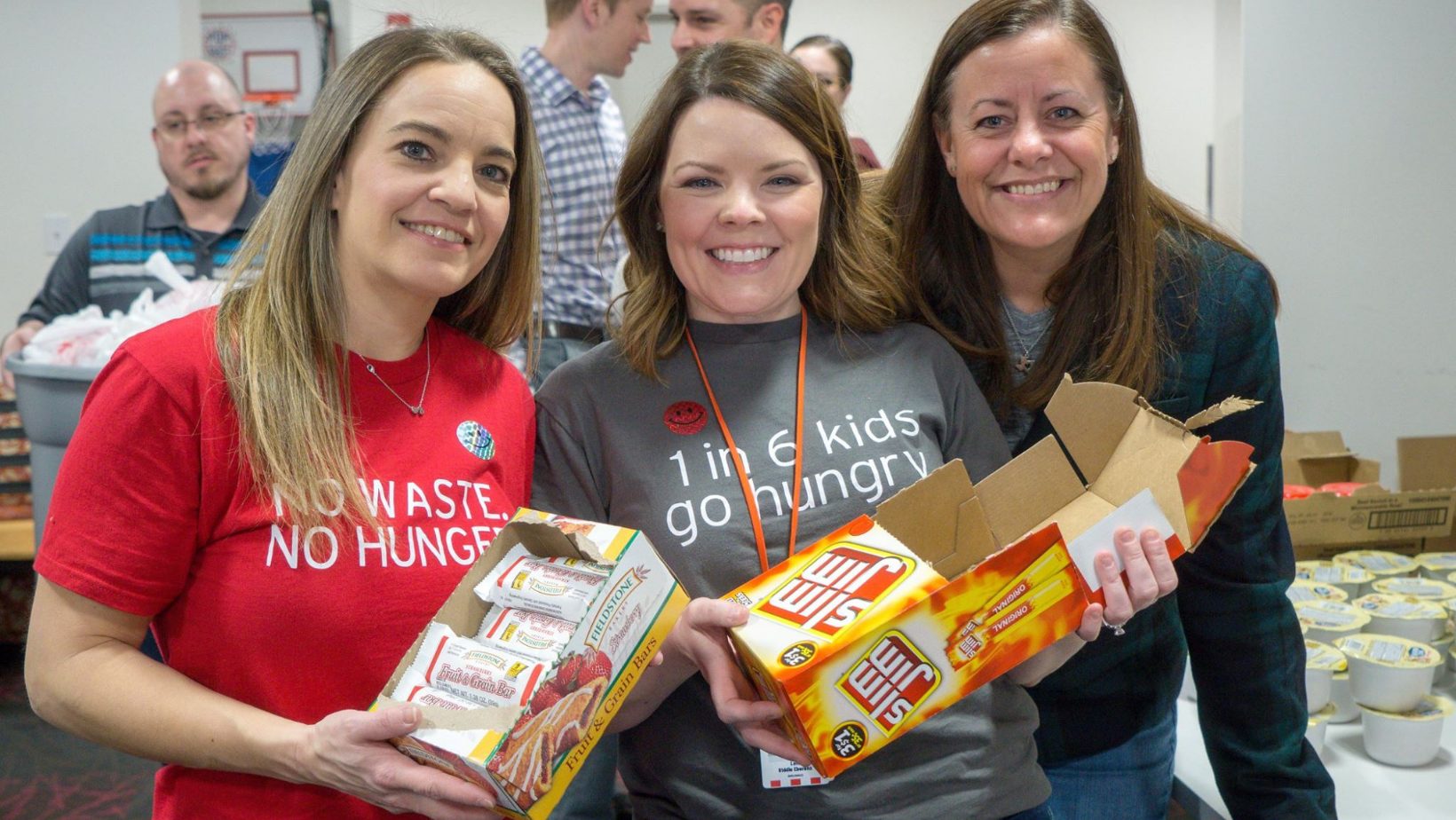 Join Blessings in a Backpack to feed the kids this weekend!

Blessings in a Backpack provides corporate partners powerful and compelling opportunities to help feed kids across the country on the weekends. Through a variety of engaging and flexible programs, Blessings in a Backpack partners can contribute their resources to provide weekend food for kids facing food insecurity, while meeting their own business goals.
In addition to a traditional donation, Blessings in a Backpack partnership opportunities include:
» Philanthropic donation for the area of greatest need or an investment in one of Blessings in a Backpack's strategic initiatives to help feed children throughout the country for years to come.
» Become a School Investor with a financial donation to support a specific number of kids. This can be paired with employee volunteerism to pack bags of food as frequently as desired during the school year. Click here to learn more.
» Cause marketing campaign, such as a percentage of proceeds, dollar per item sold, or point-of-purchase donation request. Click here to learn more.
» Corporate match for a national giving campaign, such as Giving Tuesday (Tuesday following Thanksgiving) or a campaign tailored to any appropriate time of year.
» In-person or virtual employee packing events that Blessings in a Backpack coordinates either in a conference room/office facility, offsite conference venue, or at a partner school. Click here to learn more.
» Sponsorship of events or key areas of Blessings' work that support hunger-free weekends and provide the opportunity to align with Blessings' stakeholders.
»Workplace giving payroll deduction, dress down days, or other in-office fundraising campaigns.
» In-kind support such as non-perishable food donations, technology donations, or professional expertise in a myriad of areas, such as public relations support to raise awareness about hunger in America through campaigns, advertising, digital, and social media.
If you would like to learn more about Blessings in a Backpack and how we can work together to ensure more hunger-free weekends for children living with food insecurity, please submit the inquiry below or email Beth Murnane.