Green Bay 'Blessings in a Backpack' gets a boost from United Healthcare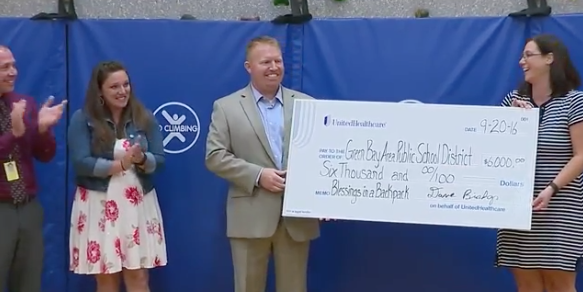 United Healthcare is making a difference for some Green Bay students.
Last week, FOX 11 reported that money for the "Blessings in a Backpack" program at Lincoln Elementary would run out in mid-November.
Tuesday, United Healthcare employees presented a check for $6,000 to provide weekend meals to students who might otherwise go without.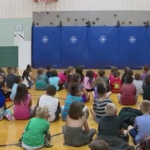 The money will cover almost all of the cost for the rest of this school year.
United Healthcare employees say they are happy to help.
"To be able to support a program like this where kids can come back to school on Monday morning properly nourished and ready to engage in the learning process, it was a perfect fit for our goals of helping people live healthier lives," said account management director at United Healthcare, Dave Bishop.
To meet the full cost for the school year, the program still needs $310. To donate to this program, click here and designate your donation to Lincoln Elementary in Green Bay, WI.
Read the story at fox11online.com.