How a Luxury Fashion Company is Giving Back in Style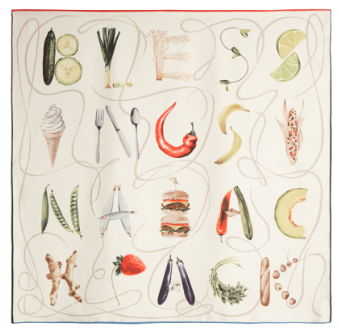 It is no surprise that a company ingrained in the latest styles and trends has found a unique – and fashionable – way to combat childhood hunger.
Since 1991, Worth New York has redesigned the shopping experience for women across the country by pairing them with their own stylist to create a personalized wardrobe based on individuality and lifestyle.
Worth New York values and empowers women entrepreneurs, leading it to be a predominantly women-driven business. It also strives to support the causes that its stylists care about most – resulting in its "Every Woman Has Worth" program.
Through "Every Woman Has Worth," Worth New York gives its stylists the opportunity to choose nonprofit organizations of all types to partner with at different times of the year. The company has donated clothing with a retail value of up to $1.2 million dollars to these organizations in just one year. In 2015, Worth New York partnered with more than 50 charities.
This spring, Worth New York has partnered with Blessings in a Backpack in an effort to raise awareness of childhood hunger, as well as encourage its clients and stylists to give back to their local communities. 
"When first hearing about Blessings in a Backpack and its mission, I knew that this program aligned perfectly with the values of our company," Dave DeFeo, chief executive officer of Worth Collection, said. "As I learned more, I was overwhelmed by the amount of children who need this type of support."
As a part of Worth New York's Spring 2016 collection, the company has designed and produced a limited edition scarf specifically for Blessings in a Backpack – created with the goal to raise awareness of our country's childhood hunger crisis. A portion of the proceeds from each exclusive scarf will go directly towards the fight to end childhood hunger. The silk scarf is decorated with the words Blessings in a Backpack, with images of food as the letters. 
Worth New York's 1,000 stylists will feature this scarf in their trunk shows throughout the spring season. It can also be purchased on the company's website here. 
"Worth New York stylists are an amazing group of women, engaged in the fabric of their communities," DeFeo said. "Blessings in a Backpack's mission to feed these children touched our stylists on a very personal level and we are honored to help support this cause."