Hunger Doesn't Take the Summer Off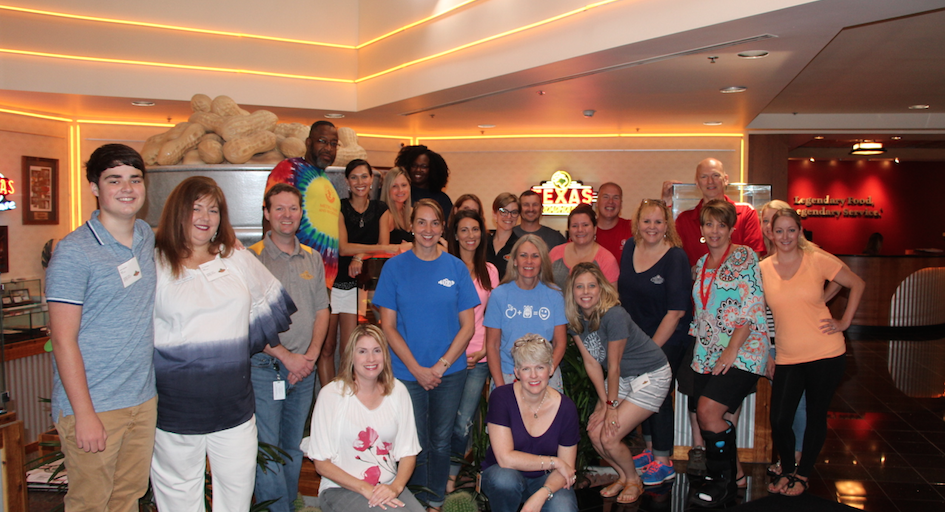 "Kids don't tend to be greedy. They tend to be hungry."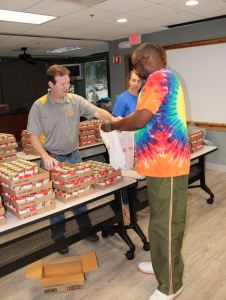 That's what Ben Johnson, assistant director, Louisville Metro Parks and Recreation told volunteers about the children Metro Parks is serving at its community centers across Louisville, Ky.
In the summer, Metro Parks works with local food banks to provide meals for children during the week who normally eat breakfast and lunch at school. But, there was nothing for children to take home for the weekend.
That's when Texas Roadhouse stepped in.
Together, with Blessings in a Backpack, Texas Roadhouse is providing weekend meals for children every weekend of the summer.
The partnership began in 2016, with Texas Roadhouse providing 1,600 bags for three community centers. This year, the amount of bags more than doubled, resulting in 3,600 hunger-free weekends for children at six Metro Parks community centers.
"It's really a thrill for Metro Parks because so many kids are being fed who may otherwise not have had the opportunity," said Robert Merideth, recreation manager, Metro Parks. "It's also, personally, very rewarding. I really enjoy doing this."
In June, volunteers from Texas Roadhouse, Metro Parks and Recreation, and Blessings in a Backpack came together to pack 1,800 bags of food. In little over an hour, the bags were packed, tied, bagged together, and ready to be delivered to the community centers.
"The original idea was to send the food home with kids on Fridays. But we noticed a lot of the kids, when they get their bags, they start eating the food," said Johnson. "Now some centers give the food out on Saturdays, so we know the kids have something to eat on the weekends."
During the school year in Louisville, 4,200 children take home Blessings in a Backpack every Friday. More than 64,000 qualify for the program.
Across the country, 13-million children struggle with hunger.
"We are grateful to have the opportunity to help provide meals for children in our local community who may otherwise not have access to food," said Paula Logue, paralegal, Texas Roadhouse.
"This is one of the best things we've ever done," said Johnson about Metro Parks' partnership with Texas Roadhouse and Blessings in a Backpack.
"The true need is much deeper than we realized. This has actually been a huge blessing for the kids we serve and an eye opener for the community center staff."