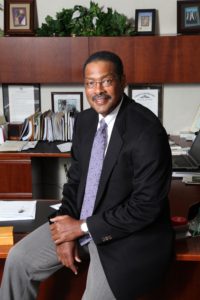 Junior Bridgeman is the owner of Manna, Inc. He is a retired basketball player, having played for the Milwaukee Bucks and the University of Louisville, and is involved with many philanthropic organizations, including Blessings in a Backpack.
We asked Junior:
Why is giving back important to you?
How can you not help children in need? "To he who much has been given much is expected."
What made you want to get involved with the Blessings in a Backpack Board?
I attended an elementary school and witnessed how many students were without adequate food.
What is the most memorable experience you've had through your work with the Board?
To see the drive from every board member to feed every hungry school age child.