Live from PACK EXPO with CEO Brooke Wiseman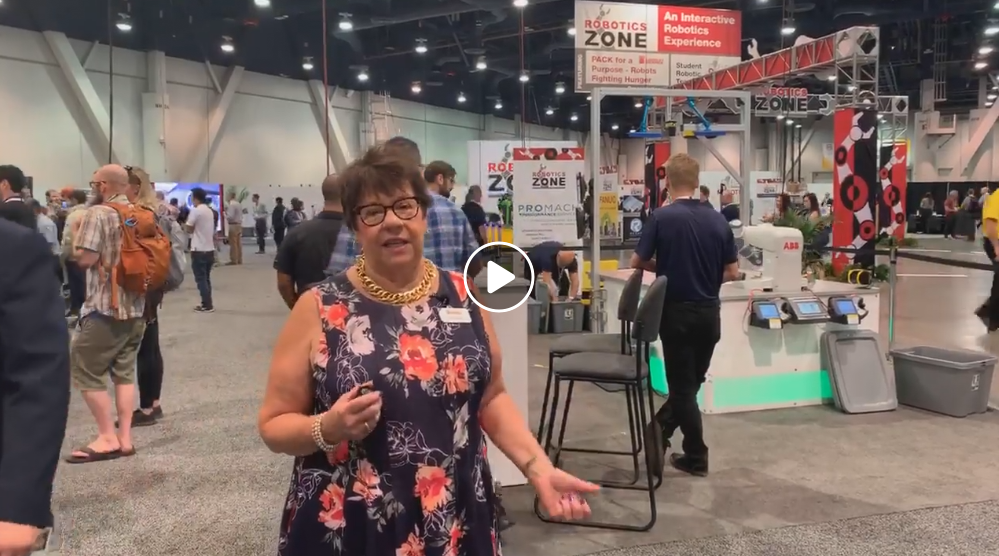 Technology will take on childhood hunger with robots packing bags of food for children facing food insecurity across Las Vegas and elsewhere in the United States. Benefiting Blessings in a Backpack — which provides food on the weekends for elementary school children across America who might otherwise go hungry — it's part of the PACK for a Purpose: Robots Fighting Hunger demonstration at the PACK EXPO Las Vegas and Healthcare Packaging EXPO.
At PACK EXPO (Sept. 23-25, 2019; Las Vegas Convention Center), 6,000 bags of kid-friendly, nutritious food will be filled without human hands and donated to Blessings in a Backpack programs in Las Vegas, Chicago, and Reston, Virginia, to eliminate childhood hunger over the weekends. PACK EXPO attendees had the opportunity to write inspirational note cards that the robots will insert into the bags of food.
"Our collaboration with PMMI, The Association for Packaging and Processing Technologies, started months ago as part of PMMI's PACK gives BACK ™ annual benefit. They had the brilliant idea of having robots pack bags of food for the kids we serve at this year's PACK EXPO," said Brooke Wiseman, Blessings in a Backpack CEO. "It's all in the 'hands' of our robotic supporters, and we are so grateful for their partnership."
"We are not only excited to showcase [robot] innovation, but also to use this technology to fight hunger. We are honored to work with many PACK EXPO exhibitors and Blessings in a Backpack to make a difference in children's lives," said Laura Thompson, vice president, trade shows, PMMI.
The exhibitor-supplied robots participating include:
Bosch Packaging Technology, Inc.
Chicago Electric
FANUC America
ProMach Performance Services with ABB, Soft Robotics, and Cognex
Universal Robots in partnership with Allied Technology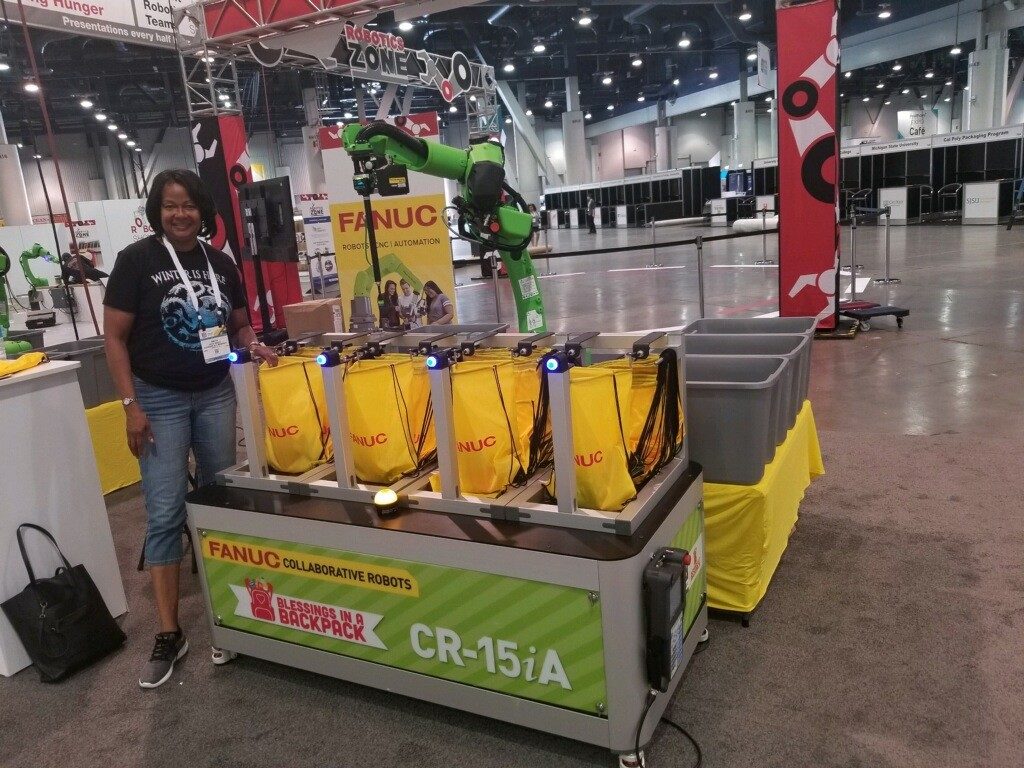 PACK EXPO Las Vegas and Healthcare Packaging EXPO, the year's most comprehensive packaging event in North America, showcases the latest packaging technologies to help manufacturers improve operations and stay competitive. The show brings together 2,000 exhibitors and 30,000 attendees to over 900,000 net square feet of exhibit space from 40-plus vertical industry markets and nearly 130 countries.