Sarah Michelle Geller Co-Hosts Vera Bradley and Blessings in a Backpack Event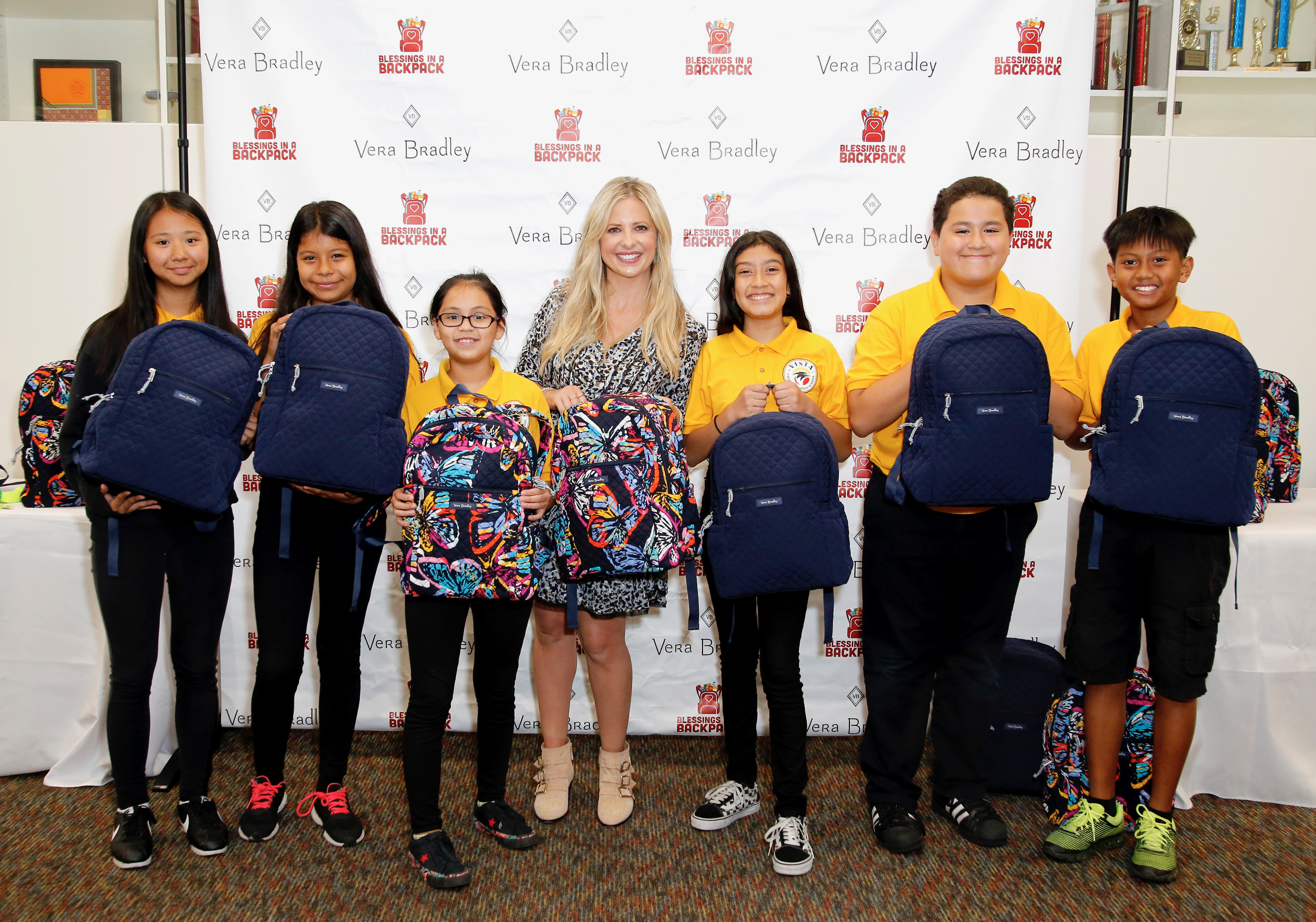 Story via AccessoriesMagazine.com by Lauren Parker
Pictures by Getty Images
Sarah Michelle Gellar recently co-hosted a charity event supporting the Vera Bradley and Blessings in a Backpack back-to-school tour at Vista Charter Middle School in Los Angeles.
The actress joined partner brands in the coast-to-coast philanthropy pledge to donate 25,000 food-filled backpacks to underprivileged children and their families across America. The facility's private schoolyard was transformed for an afternoon filled with carnival games and take-home prizes including a pirate bounce, ring toss, skee ball, whack-a-mole, life-size connect-four, inflatable obstacle course and more.
The event kicked off a week-long initiative where Vera Bradley and Blessings in a Backpack's philanthropic partnership helped mobilize communities, individuals, and resources to provide new backpacks and food for children who might otherwise go hungry.