Volunteer Spotlight: Rachel Viens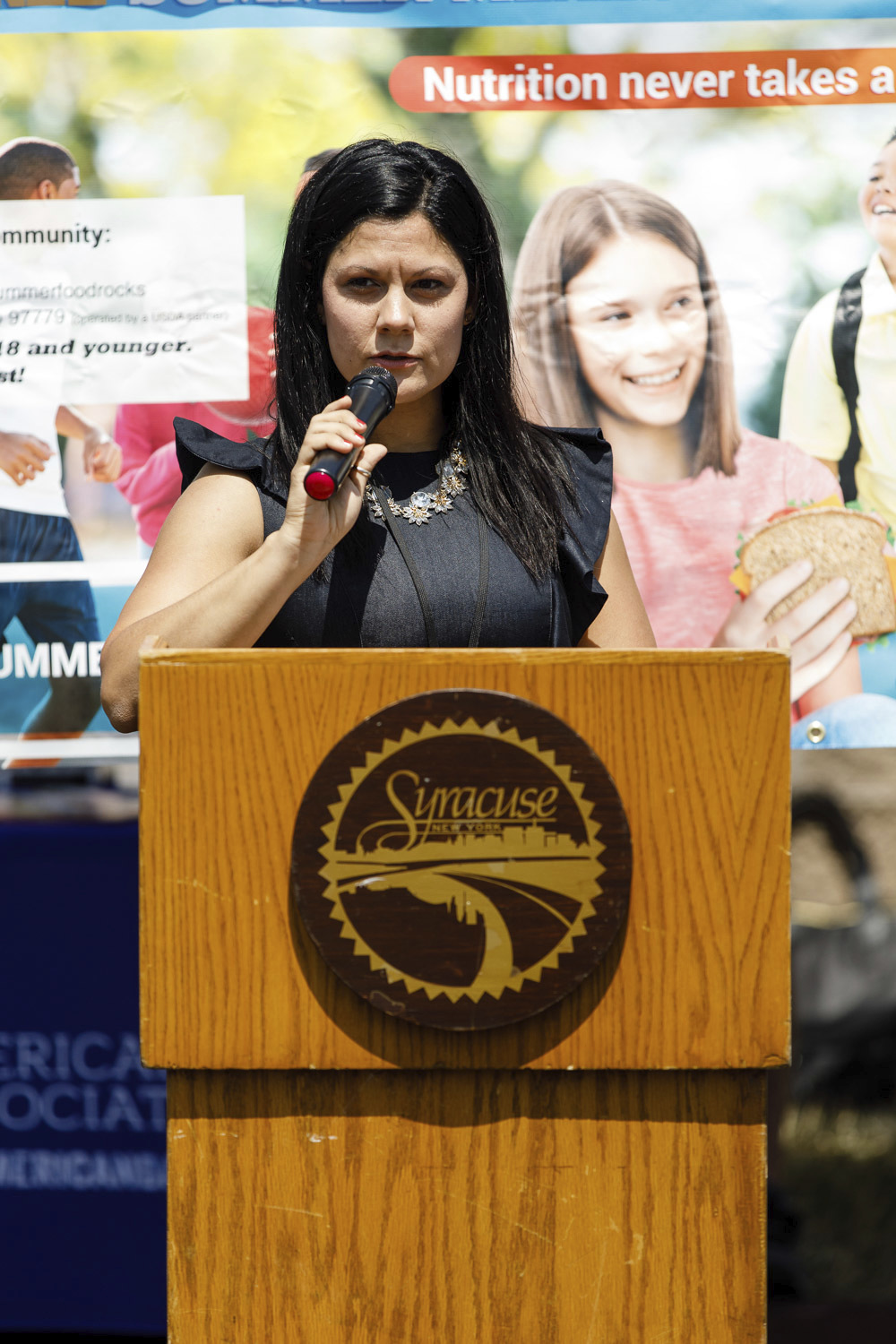 Meet Rachel Viens (formerly known as Murphy), Director of Food & Nutrition Services, Syracuse, New York.
How did you initially learn about Blessings in a Backpack?
Community members who were looking to adopt a school for implementation referred me to the website
With the remarkable growth of the Syracuse Blessings program, what do you believe has contributed to that success?
A genuine concern by community members, born out of love for our children in the city of Syracuse has propelled the growth of the program.
Please share your top three behind-the-scenes best practices.
Know your numbers…citing the need for food, share local data about food insecurity with those who can impact change
Build awareness of the program in regular conversation, at meetings and as part of the operation
Take time to touch base with funders, volunteers, and program coordinators who are involved with Blessings
Please reflect upon, and name one thing you would do differently knowing what you know now.
I would encourage each program coordinator to manage volunteer teams and fundraising efforts in a way that works best for them.
As a person with such a unique role in the community, what are some of your wish list items?
Warehouse space for consolidating products, packing, and distributing
Regarding your responsibilities between Syracuse school district duties and the Blessings Syracuse program, what accomplishments are you most proud of?
Being able to build collaboration with such a diverse group of individuals supporting a cause that knows no boundaries-childhood hunger. Giving the same platform to the private foundation funders from out of state with Syracuse roots to the homebound elderly woman who called in a donation from her living room. Every person and every penny counts… it has been an concerted effort to connect each person to the cause.
If you could look into the future, how many children could you ultimately serve?
Ideally, we would like to serve the same number of students that have already been identified as eligible for free/reduced meal service with our school lunch household applicants.