Volunteer Spotlight: Sandy Voss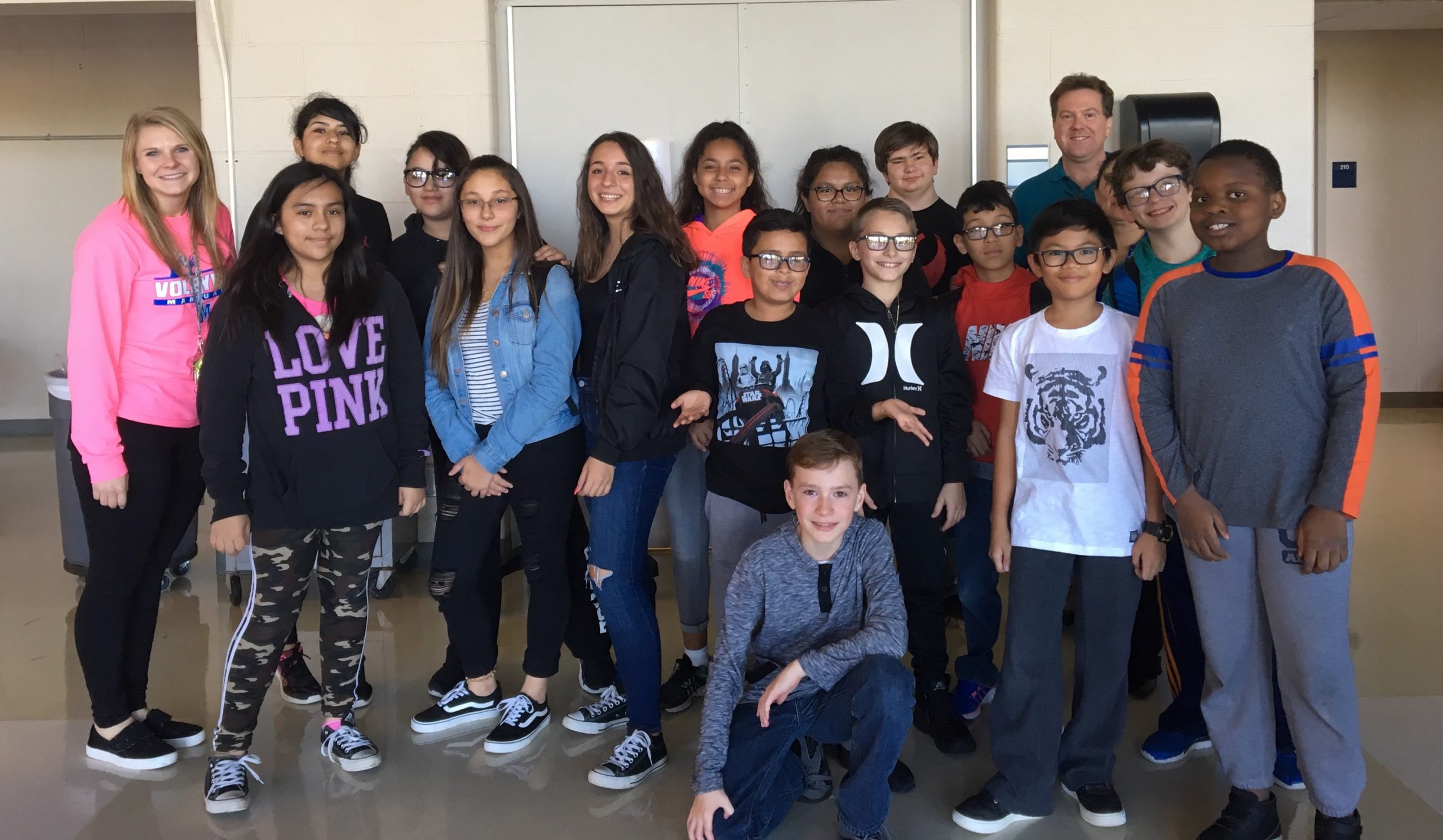 Meet Sandy Voss, Program Coordinator, supporting two programs in Glendale Heights, Ill.
How long have you been a Program Coordinator for Blessings in a Backpack?
I have served as a program coordinator for six years (2013–2019).
How many children do you serve?
We serve the following schools and children in Glendale Heights, Ill.:
• Blackhawk Elementary School in  Glendale Heights – 250 students
• G Stanley Hall Elementary School in Glendale Heights – 200 students
How many volunteers support your program?
Hundreds
What makes your program unique?
Our two fantastic volunteer coordinators, Therese Ziecina and Chriss Hollatz, work with many different groups of volunteers, with our largest volunteer base being middle school-aged children. Our Marquardt Middle School Serving Society takes on many packing days, along with additional athletic and enrichment program groups. Service is a large part of the middle school culture. We are so grateful for our student volunteers and the enthusiasm they display through their volunteerism.
What part of your program are you most proud of?
I am most proud of the work that Therese Ziecina has done in creating the culture of giving back and service among our middle school student volunteers. The Blessings in a Backpack program has allowed these students to grow personally and understand the value of service.
What are some of the challenges you experience as a Program Coordinator?
We pride ourselves on having a nutritious menu for our weekend packs; however, we found it challenging to control inventory when packing fresh produce in the packs. If students were absent, packs would be sent back to a central kitchen location, and unfortunately, much of the produce would go to waste. Therefore, we have switched to dried fruit, fruit cups, and applesauce in lieu of fresh fruit to reduce waste.
What advice would you give to new Program Coordinators?
Setting up the logistics from the start of the program is key. Once the logistics and operations are set, the rest of the program implementation falls in place.
Do you have a best practice/tip you would like to share?
We utilize "thank you" or grocery bags for each child. We then pack canvas bags for each classroom, tagged with the teacher's name. This allows the teacher to quickly and discreetly place the bags of food into the child's backpack on Fridays.
Please share one fun fact about your program
We started in 2013, providing Blessings to 185 students in one school, and have grown to support 450 students in two schools in 2019.
When you're not feeding kids, how do you spend your time?
As a food & nutrition service director, my life is feeding kids. If not my school kids, my own three young boys at home! However, some of my favorite things to do outside of my work life are cooking/baking, working out, and reading in my "me" time.