Waterford volunteers raise $45K for food for elementary students in need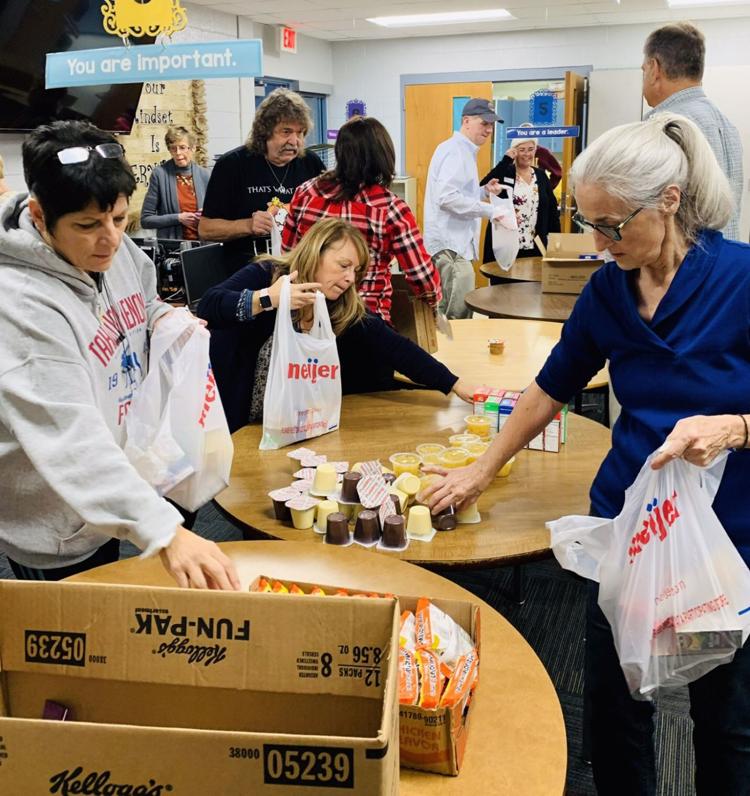 Story by Carol Hopkins via theoaklandpress.com.
Organizers with the nonprofit program, Blessings in a Backpack-Waterford, began providing weekend food to children at Donelson Hills Elementary School in early October.
This is the second school to receive food. For eight years, eligible students at Riverside Elementary have been receiving weekly backpacks of food through the program.
In order to add Donelson Hills, volunteers had to raise $45,000 to pay for food for the first year, officials said.
"It took a long time to get the money raised to start the Donelson Hills program, but we set the goal to expand to more schools in the area and the community supported us. Our local businesses really pulled together to help us with events and donations," said Nikki Tippett, head of the Donelson Hills program.
Donelson, located in the township's southeast corner, was chosen because an interested donor and the school's principal Anne Kruse worked together and asked to be added, officials explained.
"This school has the highest percentage of students on free and reduced fee lunches in the district," Tippett said.
Every dollar helps
From September to June, volunteers buy and pack up nonperishable food such as soup, canned chicken, tuna, juice, cereal, fruit and macaroni and cheese in backpacks, and students take the food home on Fridays. This effort provides kids with food on weekends when they don't have access to meals they receive at school. Students return the empty backpacks on Mondays to be refilled for the next week.
Every month, nearly 50 Waterford area volunteers take part in helping students receive food.
The program helps tens of thousands of students all around the U.S. The first Backpack program nationally began in Kentucky in 2005. Officials point out that children who are well-nourished learn better in school.
The food is purchased through the Meijer grocery chain at reduced cost, and then a truck and staff from Changing Places Moving pick up and deliver to the schools at no cost to the program.
The decision to add another school was not an easy one, mostly due to financial sustainability, said officials.
"We have had many wonderful volunteers, and we will need more at Donelson Hills. We'll need to raise more money each year to support both schools – but it's time because children are hungry now," said Barb Laing, co-chair of the Blessings in a Backpack Waterford steering committee.
Kruse, principal at Donelson Hills Elementary, supports this effort.
"Our school has a great partnership with our surrounding community that includes churches, restaurants, local businesses and Lakeland Place Senior Center. Our staff, family and students are always appreciative of the outpouring of love."
The program started in Waterford when Laing was watching a "60 Minutes" program about child hunger in America. She searched online for ways to help and began the backpack program in Waterford in 2011.
The first school to receive food was Sandburg, which since has closed. Then the program moved to Riverside. In Waterford, with the addition of Donelson, more than 300 children are now being fed.
"The thank-you notes we have received from the children, encouragement from staff and the camaraderie among volunteers keep us going," said Laing. "It amazes and humbles us to realize how many families in Waterford live below the poverty line. We want to give back."